Android Q will add a full analogue 3D Touch… Google is working on the introduction of Velocity Detection Deep Press in All Android the Q . It is analogous to the 3D Touch existing in the iPhone since 2015, and allows you to access the internal menus by tapping with force.
The company has already attempted to make its version of 3D Touch with the release of Android Oreo. Unlike the iPhone, Android gadgets recognized not duration, but duration. Analogue did not seek popularity, as it turned out to be rather slow.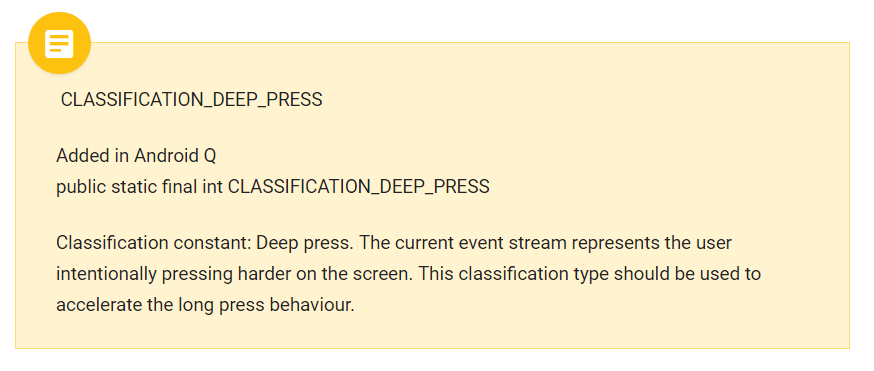 The documentation says that Deep Press is designed to replace the function of the long-press function, which is now tied to, including shortcuts in Pixel Launcher.
It is not yet known whether the function will appear only on new smartphones with support for Deep Press, or will also become available for older models with an upgrade to Android Q without implementing a physical module. It is possible to determine the pressing force according to the area of ​​contact of the finger with the screen.