Smartwatches are the new craze among Chinese smartphone manufacturers and after Xiaomi unveiled its first-ever smartwatch in China last year, OPPO has joined the party with its brand new OPPO Watch. The company's new smartwatch comes off as a close competitor to the Apple Watch featuring a premium 3D curved design in multiple sizes like 41mm and 46mm. Similar to the Mi Watch, the OPPO Watch also supports eSIM which makes it an independent smartwatch that can be used to make calls.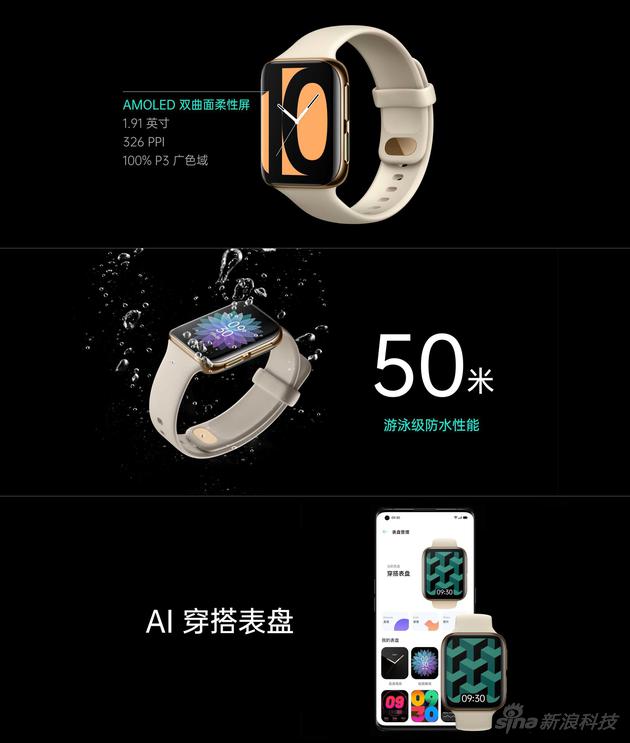 The OPPO Watch features a large 1.91-inch 3D curved flexible AMOLED display with 326 PPI and 100% DCP-P3 color gamut. OPPO went with a square design because it feels squares are more efficient at displaying information. The company is offering 28 watch faces with a special AI mode for further customizations.
There are three major variants of the watch, a 44mm version with a 3D ceramic back and aluminum alloy frame, a 46mm variant with the same design, and another 46mm variant with a stainless steel body. Like most smartwatch makers, OPPO revealed that its watch comes with an anti-allergy fluoroelastomer strap but there are leather strap options as well.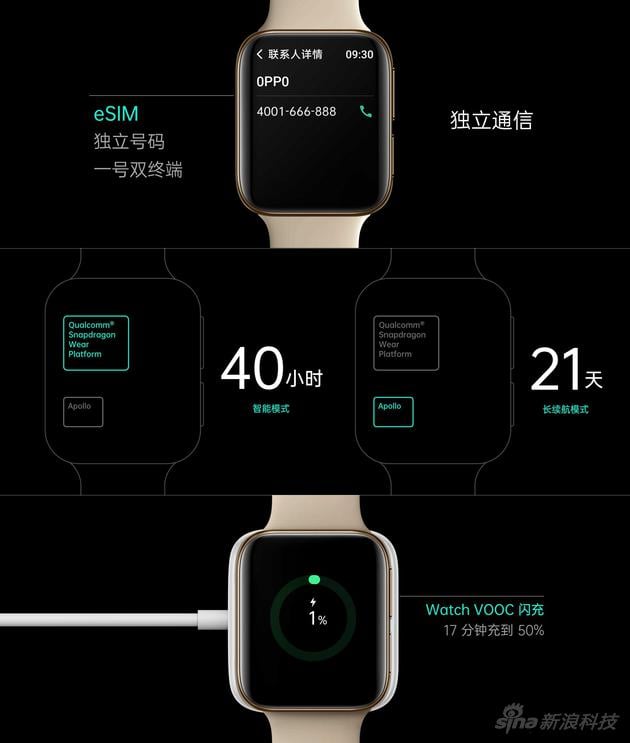 The OPPO Watch features a quad-optic heart rate sensor which keeps you updated on your heart's health and can also detect anomalies. Other modes standard to a smartwatch are also present on the new watch but there are special modes for beginners like 'easy 5km run' and '5-minute easy fitness' mode. The watch is waterproof up to 50m in water, so you can wear it while swimming as well.
Just like the Xiaomi Mi Watch, OPPO's new watch also comes with eSIM support. This allows you to make and receive calls on the device as well as independently listen to music via your Bluetooth headphones.
As for the battery life, the OPPO Watch features dual-chip architecture. So it comes with a Snapdragon chip as well as the Apollo3 low-power chip. The company says that this two-chip design allows for longer battery life. Essentially, the Apollo3 chip will be used to power less-intensive tasks on the watch, thereby saving battery life. The OPPO Watch will last for up to 40 hours in Smart Mode and up to 21 days in Low Power mode. The company's VOOC charging tech is also incorporated into this watch. So you can fill up your watch from 1% to 50% in just 17 minutes.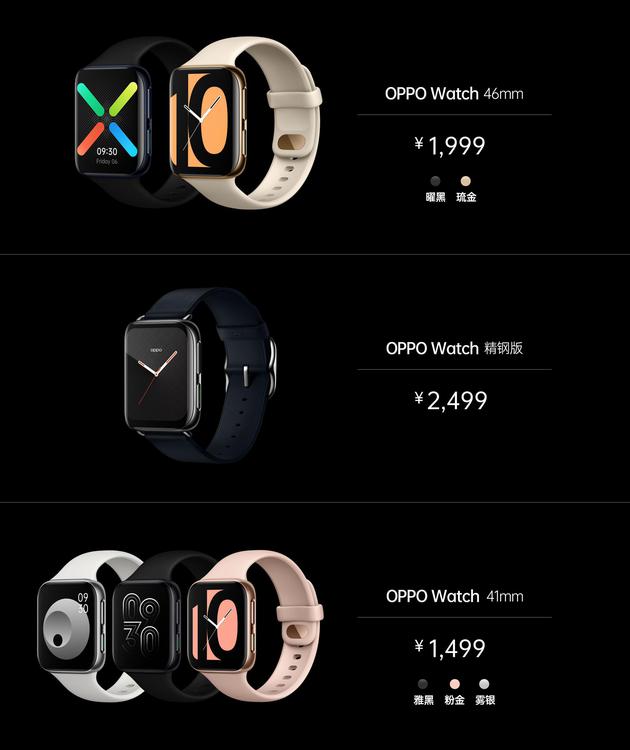 The OPPO Watch is priced as follows:
41mm Aluminum Alloy – (Black, White, Pink) – 1499 Yuan (~$216)
46mm Aluminum Alloy – (Black, Cream) – 1999 Yuan (~$289)
46mm Stainless Steel – (Black) – 2499 Yuan (~$361)
The company is yet to announce a sale date for the device, but we'll update the article as soon as we have that information.
If that wasn't quite enough, before we go it's time to take a first look at #OPPOWatch Series. 🤩#UncoverTheUltimate

— OPPO (@oppo) March 6, 2020