Immediately after the end of the September presentation of Apple, the company began distributing the third beta version of iOS 13.1 for developers. Also released is the GM build for iOS 13.
In the new build of iOS 13.1 for developers, Apple returned some features that were originally in beta versions of iOS 13, but were removed due to malfunctions. Functions such as Share ETA and Shortcut Automation have recovered. The Home application has new icon options, as well as settings for volume sliders in the control center and other minor changes.
In iOS 13.1 for iPhone 11 and iPhone 11 Pro, the new AirDrop interface will appear.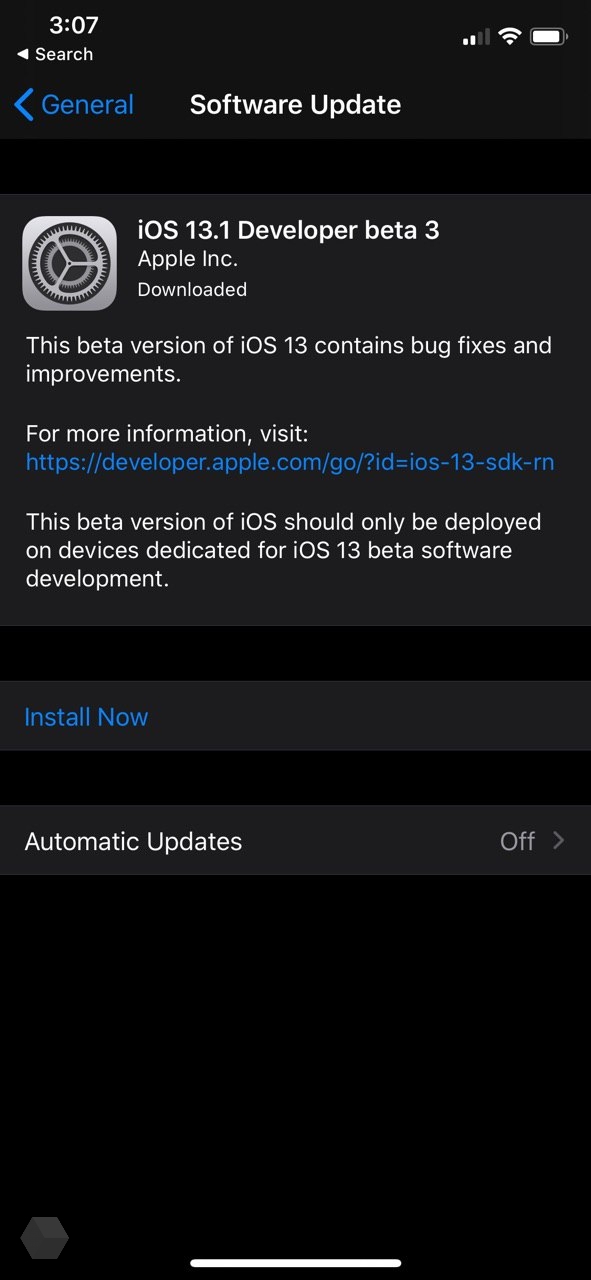 It became known that iOS 13.1 will be released on September 30, a few weeks after the release of the main version .