Apple began to warn iPhone 5 owners with a pop-up notification about the need to update the iOS operating system before November 3. The 9to5Mac portal drew attention to this.
Without an update, users will lose key smartphone features, including access to email, web pages, App Store services and iCloud. The problem is related to resetting the week counter on GPS satellites in April of this year, which affected the operation of applications that need the correct date and time values.
The company also wrote about the need for updates on the official iPhone support site. The problem is typical only for the iPhone 5, sales of which began in 2012. For the device to work properly, it needs to be updated to the latest version of iOS 10.3.4.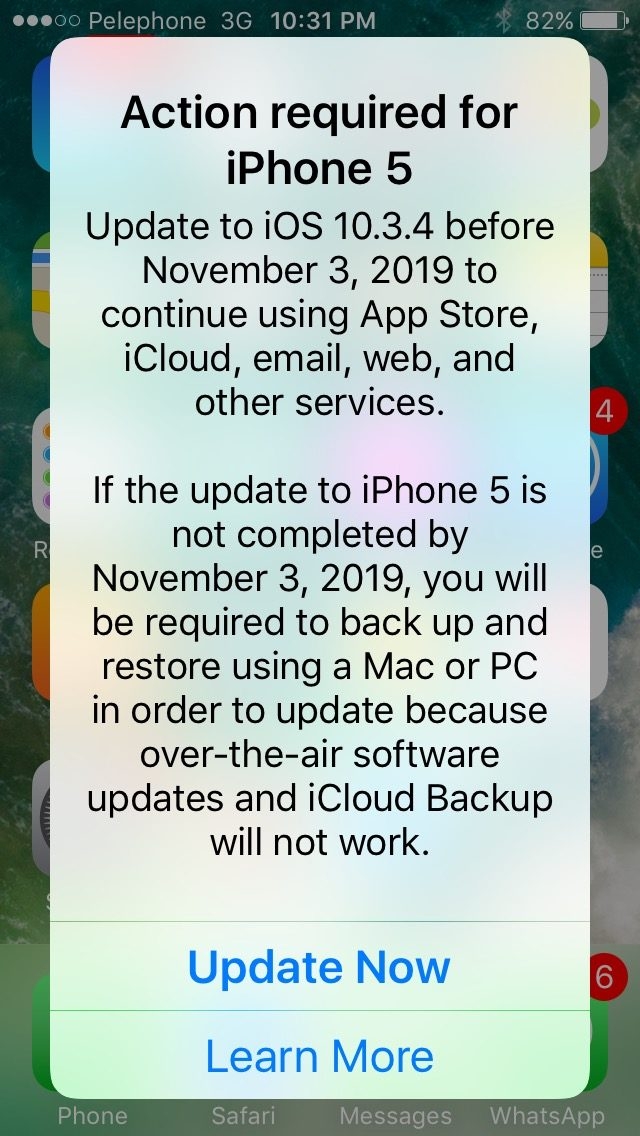 Otherwise, all subsequent OTA updates and iCloud backups will no longer be possible, since the smartphone simply will not be able to connect to the company's networks. In this case, you will need to update using iTunes on your PC or Mac.
According to Apple, as of October 15, only 9% of all active iPhone users use firmware versions lower than iOS 12. In 2018, the manufacturer did not include iPhone 5 in the list of updates to iOS 12 – instead, the firmware received  iPhone 5s.
All Rights and Copyright © belongs to Source:
SOURCE: Read the Original Article on 9to5Mac