In the gaming war between Chromebook vs laptop, there is simply no competition. Chromebooks are not the best machines and you should look at laptops for playing games, preferably a Windows laptop. There are some good Android games available on Chromebook and they run quite well, but again, you won't find AAA titles and other popular games. Apart from that, with Linux support, you can install Steam on your Chromebook and play FPS games like CS: GO, but you will need higher storage and powerful processor. I did try installing a few games from Steam, but let's say, it was not the best experience. Theonly silver-lining on Chromebook is cloud gaming service like Google Stadia, but so far, it hasn't shown the promise that we expected. All in all, if you want the best gaming experience then opt for a Windows laptop over Chromebook.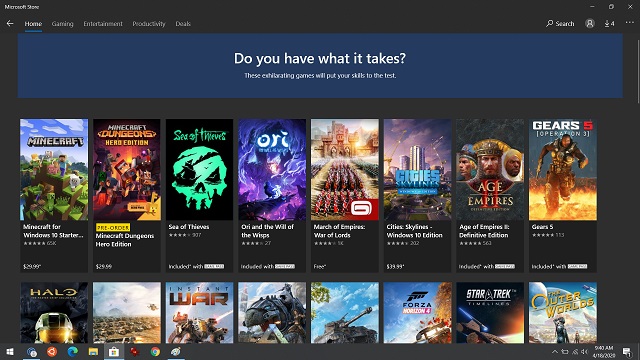 Offline Support
Contrary to popular misconception, you can use Chromebooks even when you are offline. You can log in to your Chromebook, play downloaded songs and movies, use offline apps, continue writing documents and more. For instance, to use Pixlr (a photo editing website) while being offline, all you have to do is create a PWA of the website. Click on the "Install" button at the address bar and an app will be created. Now, you can use it even when you are offline. In case, a website does not have offline support, you can download its Android counterpart. For example, Office 365 does not have a PWA so you can download Microsoft Word or Excel from the Play Store which comes with offline support. Similarly, you can download Netflix shows and movies for offline viewing from its Android app on Chromebook. So similar to laptops, Chromebooks also work while being completely offline and there is nothing to worry about.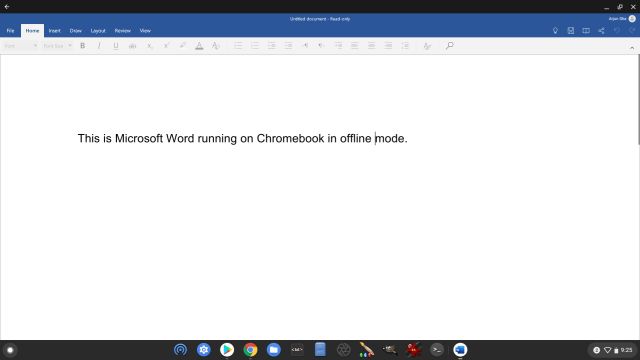 Voice Assistant
Many companies tried their hands on voice assistants, but Google Assistant still remains the reigning champion. And the best part is that Chromebooks now ship with Google Assistant support having a dedicated Assistant button on the keyboard. With Google Assistant on Chromebooks, you can ask questions, create a timer, play songs, set a reminder and everything will be synced to your Android smartphone. Similarly, all calendar notifications from your smartphone will be notified on your Chromebook. How awesome is that? In contrast, Cortana on Windows laptop is not as advanced and most of the time, it fails to recognize your voice instructions. I would say, in the Chromebook vs laptop battle, this time Chromebook records a thumping win.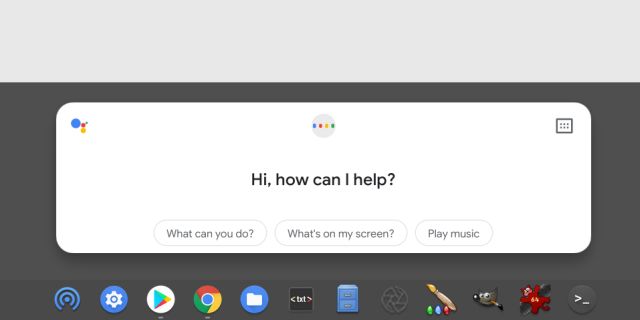 Security
In terms of security, Chromebooks are considered one of the most secure devices and it's party because of its update system. Google tightly controls the update mechanism on Chromebooks, unlike Windows laptops where the update system is plain horrible. Since Chromebooks are made for general users, Google has devised a seamless way to update the operating system. It works in such a way that users won't even realize that their machine got updated. With something called a Seamless Update Mechanism, the update gets downloaded in the background and installed in a secondary partition. Now when you restart your Chromebook, the boot slot is switched and you get updated within seconds. So if you want a secure and no-frills machine, especially for general users that updates in a jiffy then I would recommend Chromebook over laptops any day.
Battery Life
As I said above, Chromebook is powered by a lightweight OS so there is no overhead, hence no strain put on the crucial resources. As a result, it translates to stellar battery life on Chromebook. I use Chromebook and Windows laptop side by side, and the former lasts me more than 10 hours of continuous usage on a single charge whereas the latter fizzles out in just 4 hours. I can say one thing for sure. If battery life is essential to you then pick a Chromebook over a laptop blindfolded. In terms of battery life, it's even better than laptops running macOS as well.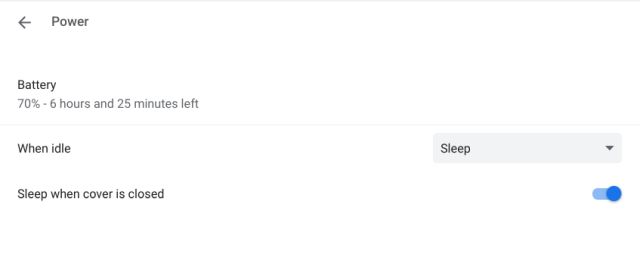 Pricing
The final point that we need to discuss is the pricing. Since Chromebooks can run on older hardware, you can find quite capable Chromebooks starting at around $300. You can go even cheaper if you want to, but it's at the $300 mark that you get the good stuff. On the other hand, buying a good Windows machine will cost you upwards of $500. The entry point for a macOS notebook is $999, so there's no point in discussing it in the mix. The bottom line is that if you have budget constraints, you will be better off by buying a capable Chromebook than a trash-laptop for the same price.