Chromebook vs Laptop: App Support
If you are confused, whether to choose Chromebook or laptop then this section would help you pick one. Chromebooks primarily support web and Android apps. By web apps I mean, websites that work and behave more like an app with offline support. They are also called PWA (Progressive Web Apps). For example, Twitter, Pixlr, Spotify, Zoom, etc. — all offer web apps and they work absolutely great, often better than native apps found on Windows laptops. In fact, companies are increasingly moving towards web apps including Windows which has started hosting web apps on Microsoft Store.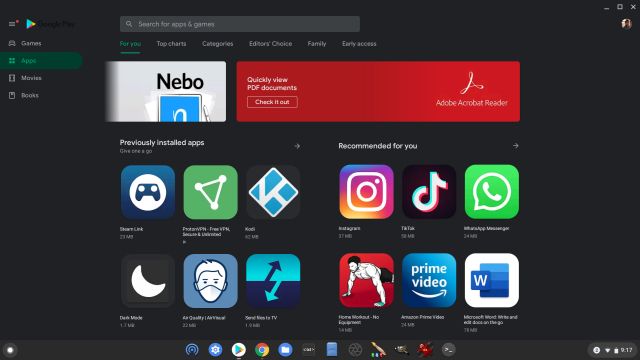 In addition to that, you also have access to Android apps on Chromebook. And the best part is that Android apps are optimized to work in full-screen mode with mouse and keyboard support. You have access to many quality Android apps like Microsoft Word and drawing apps straight from the Play Store. However, keep in mind, some Android apps don't offer the full set of desktop features on Chromebook (like Microsoft Word) as you would get on a Windows laptop. Apart from that, Google recently introduced Linux apps on Chromebooks. So in a nutshell, you can run apps from three ecosystems: Web, Android, and Linux. I use web apps for most of my work, but there is GIMP (Linux app) for photo editing and ProtonVPN (Android app) for VPN. And when I want to run a Windows program on Chromebook, I use the Linux app called Wine which works pretty well.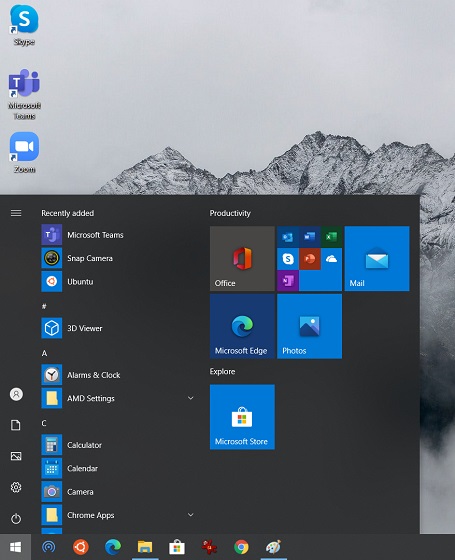 Coming to Windows laptops, there is not much to write home about app support. Since the platform has been in existence for the last four decades, laptops enjoy incredible support from developers all around the world. From basic photo-editing app to professional-grade software, laptops have wide support and you can get dedicated native apps and utilities for almost everything. Simply put, in terms of the diverse range of app support, laptops are far ahead than Chromebooks. Another big win for laptops is the app features. While the same apps may exist on both platforms, the apps on Windows device offer more features. Take Microsoft Word as an example. Since you can only use a mobile app or web app version of Word on Chromebooks, you are using a watered-down version of the app.
Having said that, Chromebooks have also improved a lot and there is everything available for a general user. Not to mention, with the Linux support in tow, Chromebooks have become a solid machine for developers too.