The largest companies providing fastest web infrastructure and best security solutions, Cloudflare, has released Warp – its own VPN service based on DNS 1.1.1.1.
Cloudflare Warp makes connecting to the Internet safer and faster with a wide network of servers around the world. At the same time, he does not hide the IP address and location of the user, therefore, using foreign services through him will not work.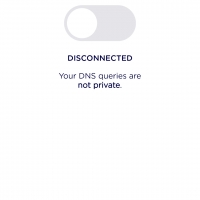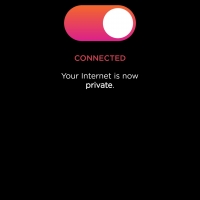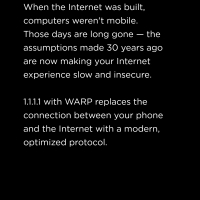 The free version of Warp is not limited by traffic, but the Warp Unlimited subscription for 129 rubles per month provides additional security and speed advantages.
Cloudflare said that since the announcement of Warp in July, about two million users have signed up for the service's "waiting list". Launching Warp took longer than expected: the company wanted to "create a next-generation service without the need to slow down a smartphone or consume excessive power."