Owners of Google Pixel smartphones with Android Q Beta drew attention to the notification with the installation of the system update, which appeared in the notification panel. Apparently, Google began to distribute updates through Google Play.
Shortly after downloading and installing such an update, the smartphone automatically restarts. No one was able to figure out exactly what the update was.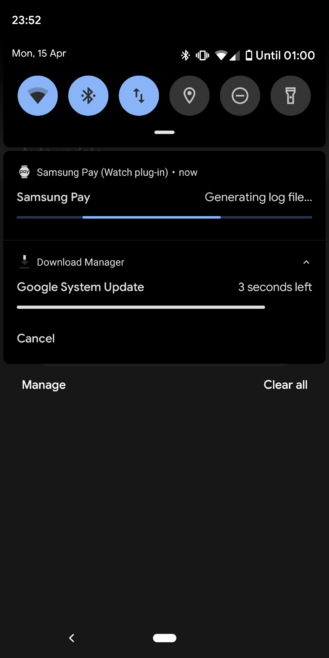 It is unclear how this process works and whether it will remain exclusive to the Google Pixel series of smartphones, or whether third-party manufacturers will be able to use it. Perhaps the company will talk about this feature on Google I / O 2019 in early May.