Recently, the merged specifications and expected value of smartphones from Google's mid-price segment – Pixel 3a and Pixel 3a XL were published  .
Now the network appeared the estimated release date of the devices. Two new gadgets have been added to the Google Play Developer Console Catalog: sargo (Pixel 3a) and bonito (Pixel 3a XL). The data was transmitted by the Pixel development team. Black and white lists of smartphones are stored in this directory so that the creators set permissions to install their applications.
Leakage indicates that the sargo device (Pixel 3a) has a screen with a resolution of 2220 × 1080 pixels, a format of 18.5: 9 and a pixel density of 440 ppi. The bonito screen (Pixel 3a XL) will receive a resolution of 2160 × 1080 pixels (400 ppi) and an 18: 9 format. The devices will come with 4 GB of RAM and Android 9 Pie "out of the box." The list of system functions also includes the Pixel Visual Core co-processor to improve photo capabilities, as in Pixel 2 and Pixel 3 .
Hidden line com.google.android.feature.PIXEL_2019_MIDYEAR_EXPERIENCE indicates the expected release in the summer of the current year.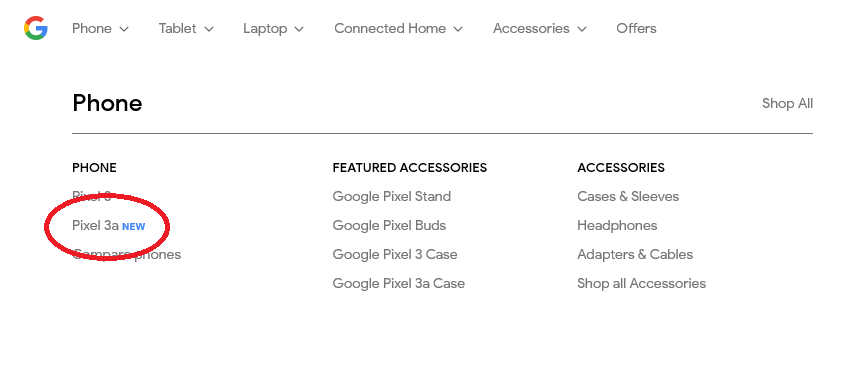 In addition, links to Pixel 3a and cases for it appeared in the Google Store online store. Now they are inactive.