After getting a comprehensive review of the camera, the Google Pixel 4 now has a thorough assessment of its audio recording and playback capabilities. And it earns a well-deserved 5th position in DxOMark's audio ranking list.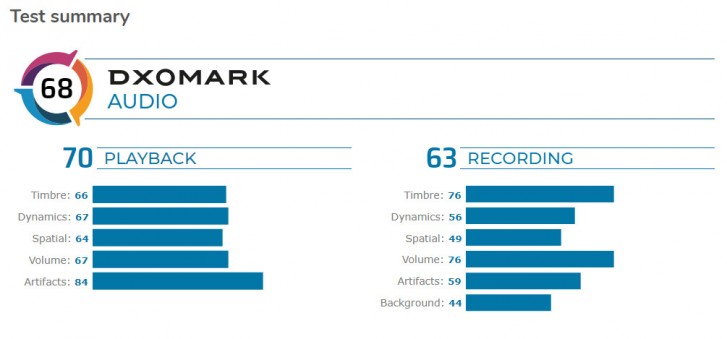 The overall score is 68 and it's just a few points behind the Asus ROG Phone II and the Apple iPhone 11 Pro Max. It had decent scores in the audio playback tests with impressive bass reproduction for such a small device. However, the reviewers think it's still not on par with the best-in-class devices in terms of fullness and bass.
Recording capabilities earned some praise by having coherent recording levels with little no distortion, well-rendered envelope and nice spatial performance when recording videos. On the other hand, the recorded sound is a little boomy with noticeable artifacts and unnatural background noise.
At the end of the day, DxOMark said that for the general user, the Pixel 4 is able to deliver better than expected results.