GeekBench v5 benchmark database contains results of testing the performance of the Google Pixel 4 smartphone running the yet unreleased Android R operating system.
Android R is probably hiding Android 11. In 2019, Google refused to name the OS editions as "sweet" names, but the media suggest that the tradition of calling pre-release versions alphabetically remains.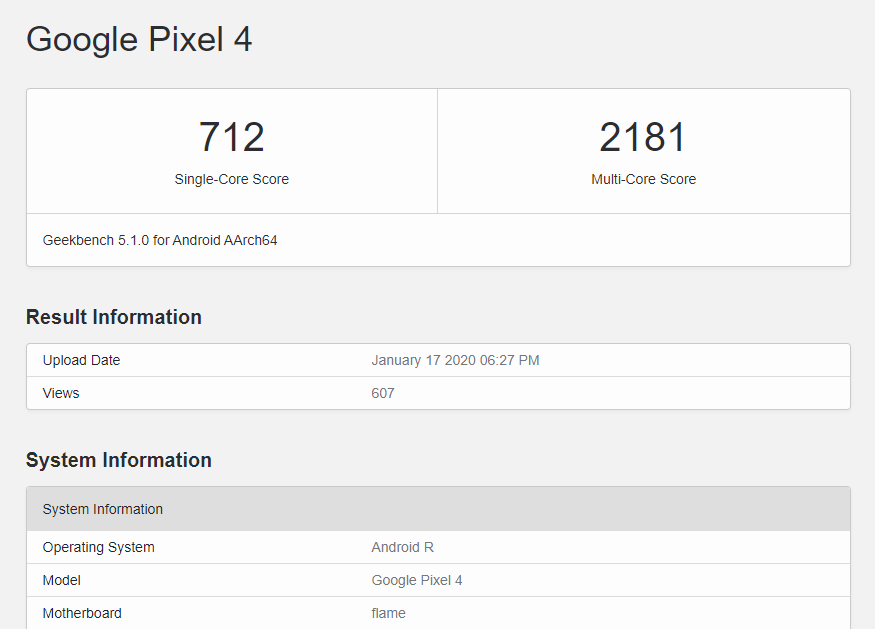 It is already known that in Android 11 the problem will disappear , in which the activation of the "Flight Mode" causes the Bluetooth headphones to be turned off. Google will also remove the restriction on the size of recorded videos and add thefunction of activating a dark theme on a schedule.
It is estimated that the first pre-builds of Android 11 will be released late in the first quarter of this year.