How Do I get Wi-Fi 6?
To get Wi-Fi 6, you need to get a device that is Wi-Fi 6 certified. Devices that are certified will have the logo below.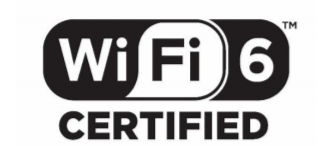 It is important that you know that you need both a Wi-Fi 6 device and a Wi-Fi 6 router to enjoy the benefits Wi-Fi 6 brings. This is the same way one will have to purchase a pair of headphones that connect via Bluetooth 5.0 and having a phone that has Bluetooth 5.0 for you to be able to enjoy the benefits of Bluetooth 5.0.