Photobooth mode in Google Camera version 6.2 has learned how to automatically detect a kiss in the frame and take a picture. This is possible thanks to machine learning algorithms and a dual front-facing camera in the Google Pixel 3 and 3 XL.
Photobooth is designed to help make the perfect picture: the camera itself photographs at the time of a smile, laughter, "duck face", puffed out cheeks or the best frame, even if the user makes a group selfie. Now the mode automatically recognizes and kiss.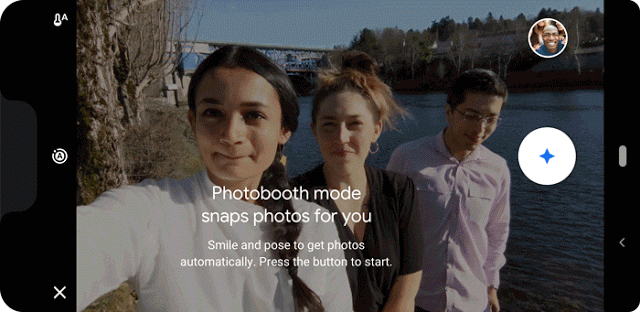 This is not the only innovation in Google Camera 6.2 – a dark theme and new animations were previously found in the application . The update is distributed through Google Play .