How to Use Walkie-Talkie on Apple Watch
Launch the Walkie-Talkie app on your Apple Watch.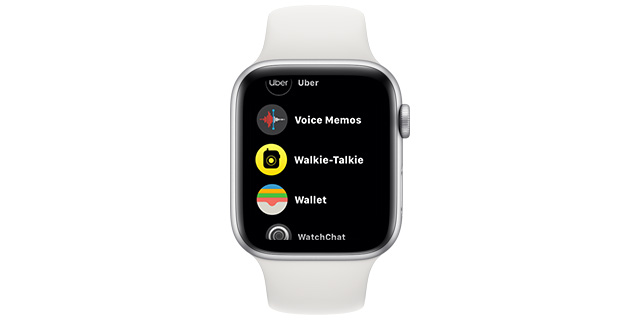 Enable the toggle next to 'Walkie-Talkie'.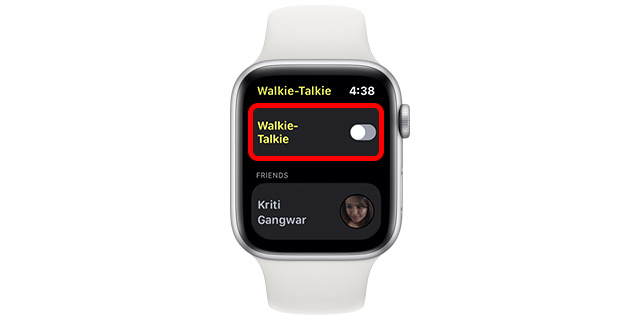 Now, tap on 'Add Friends' and invite the person you wish to talk with. You only need to invite a contact once. After that, assuming they accept the invitation, you can contact them anytime.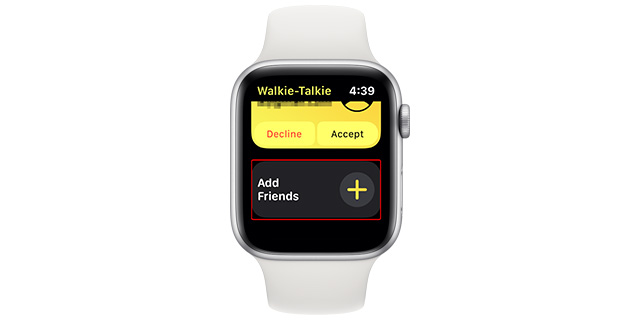 Once the contact accepts your invite, you will see their name like this in the Walkie-Talkie app. Tap on their name and then press and hold to speak your message.