World Intellectual Property Organization (WIPO) has published a patent from Chinese company Huawei for the design of a smartphone with a triple PTZ camera. Based on the images attached to the patent document, the LetsGoDigital portal created a device concept.
The Samsung Galaxy A80 was the first smartphone to receive a PTZ camera. The module automatically extends when the application starts, and when switching to selfie mode, the mechanism rotates the panel. In the Huawei patent, the system is different: the camera does not rotate around its axis, but develops from the back to the front. 
A similar concept was used in the ZenFone 6 smartphone , however, Huawei uses three cameras instead of two. The triple installation can be flipped 180 degrees to serve both frontal and main. If the smartphone receives an ultra-wide-angle module, then users will be able to take wide-angle selfies.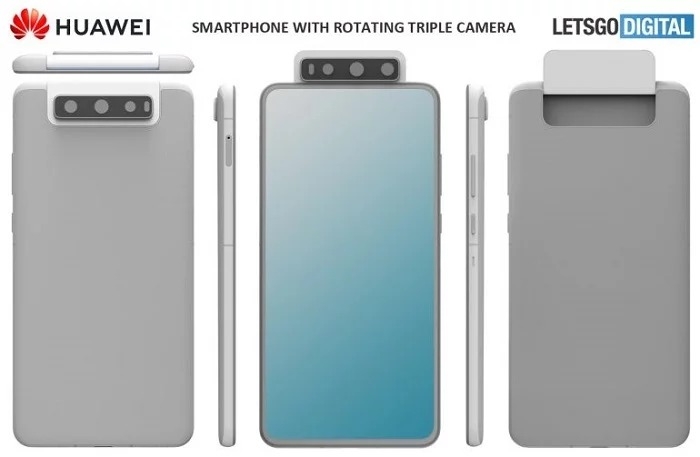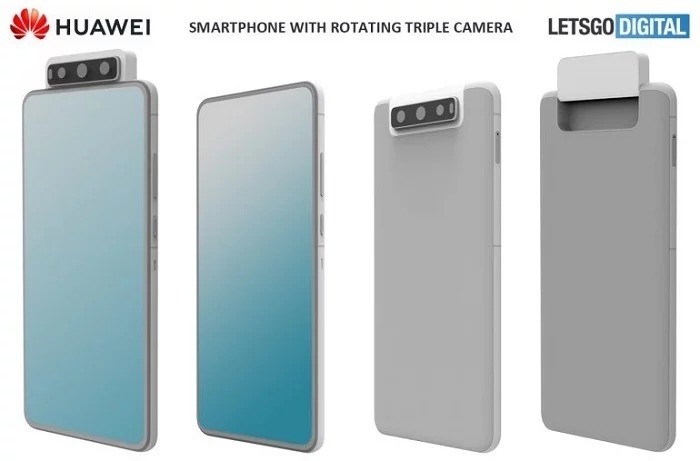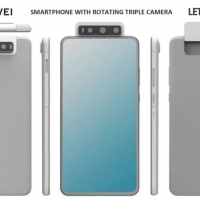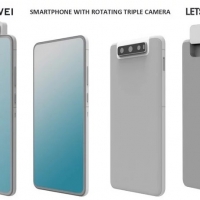 At the moment, it is impossible to predict whether Huawei plans to release a gadget with such a design. Insiders suggest that the device may be the smartphone Huawei P Smart Z 2020, which the company will introduce next year.