Huawei now occupies the top three spots on DxOMark's smartphone camera rankings as the Honor V30 Pro managed to deliver the second-best overall performance with a combined score of 122, eclipsing the Mate 30 Pro in the process. The V30 Pro gathered an impressive 133 points in the photo department and a stellar 100 score on the video side.
Recapping the hardware, the V30 Pro boasts a Sony IMX600 40MP main camera with a Quad-Bayer RYYB sensor and Dual OIS which is identical to the sensors on the high-end P and Mate series flagships. There's also a 12MP ultrawide shooter with an f/2.2 lens and a 1/4-inch 8MP telephoto module with 3x optical zoom.
Armed with these weapons, the V30 Pro managed to deliver stellar image quality across varying scenarios. DxO points out the excellent low-light performance, high details and low noise as the main strong points of the device. The zoom capabilities were another particular strong point with excellent detail retention. The only noted downside was with the occasional autofocus failure.
On the video side, the V30 Pro delivered solid recordings with some autofocus and lens tilt issues bringing down its overall score. Other than that color rendering, stabilization and target exposure were all top-notch like on competing flagship offerings.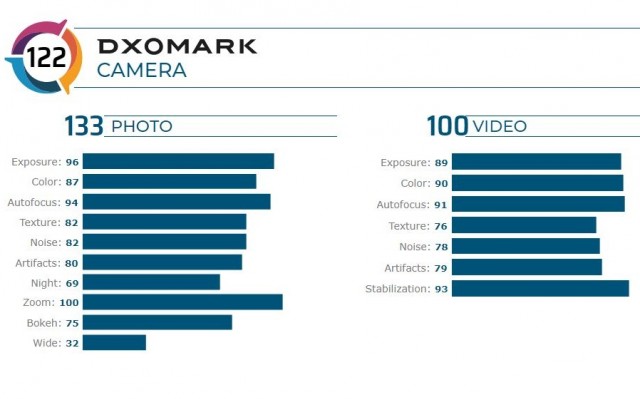 Honor V30 Pro DxOMark scorecard