On October 2 of this year, the American company Microsoft held its own presentation, which showed several new branded devices at once. Among them were the Surface Pro X tablet and Surface Laptop 3.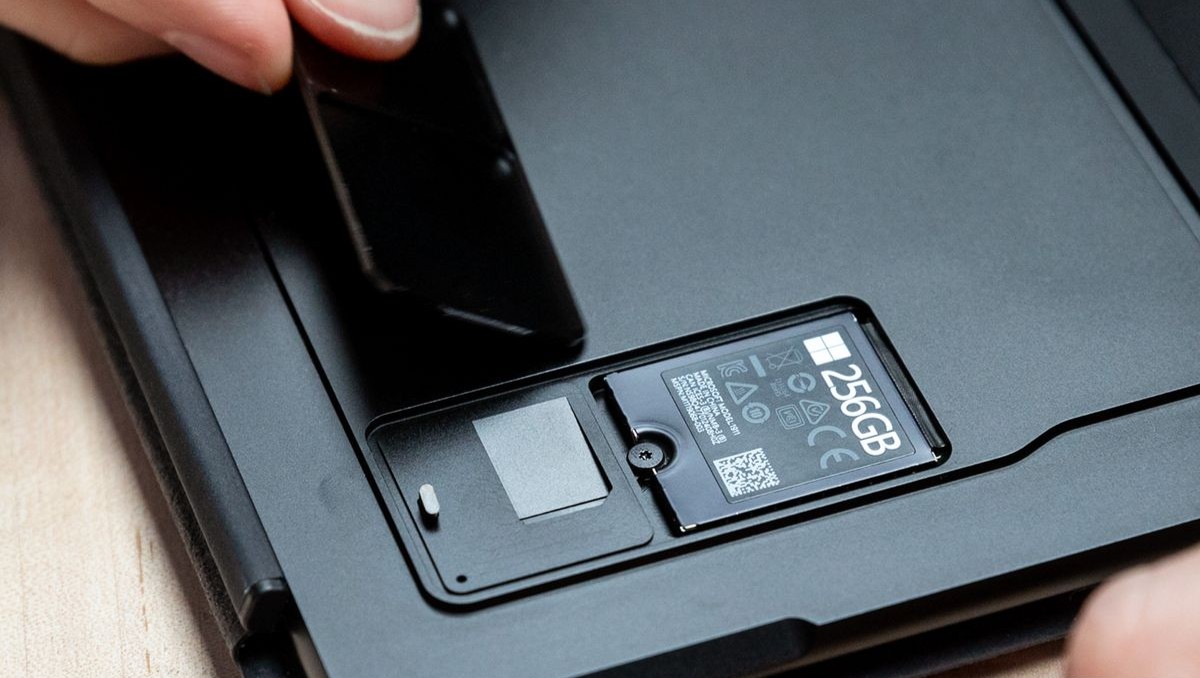 This time, engineers focused on improving the maintainability of their devices. Since representatives of the previous generation Surface laptops, for example, were able to score 0 out of 10 in the maintainability test of the iFixit laboratory, and the Surface Pro 6 tablet   only scored 1 point.
Surface Pro X makes it much easier to replace an SSD. It is located behind a special cover that can be easily removed using a regular paper clip to remove the SIM tray. Under it, you can find SSD-memory type M.2 2230. As it turned out, to find such media, even in online stores is difficult.
In addition, the event, Microsoft Surface Division Manager Panos Panay, demonstrated how easy it is to dismantle the panel of the Laptop 3 laptop and gain access to all its components. But even in it you can replace only the SSD-drive, the RAM, most likely, is soldered on the board.
Microsoft clarifies that SSD replacement should be done by qualified professionals with the required tools.