The Vietnamese channel ReLab, which managed to buy the Google Pixel 4 XL sample, has published the Google Cameras APK version 7.0, which comes with the smartphone, to the network. Changes in the interface correspond to those demonstrated in previous leaks.
List of changes noticed:
Buttons for switching camera modes are now located under the shutter button, at the very bottom

The icon for switching the front and main cameras is now enclosed in a circle to match the shape of two adjacent elements

When shooting a 16: 9 photo, the viewfinder is also placed under the control buttons, and its corners are rounded to simulate a rounded Pixel display

The top panel with HDR, Motion and flash modes is now hidden behind the open button. After clicking on it, a window pops up in the center of the display. Available parameters in it depend on the currently active mode, from there you can get to the general application settings

New focus option "Infinity" in Night Sight mode, which should help when shooting objects in the sky

Zoom and exposure sliders now move more smoothly

A long press of the shutter button in photo mode switches the camera to shooting video in 720p resolution as long as the button is pressed

The time-lapse mode is now supplied with tips: for 120x – "suitable for sunsets", for 30x – "suitable for busy places", etc.

In order to avoid "falling over" the horizon, the viewfinder displays a circle with the number of degrees by which you want to align the smartphone

A function for automatically mirroring selfies appeared in the settings so that they look the same as in the viewfinder

The resolution settings of the camera are now limited only to "Full Resolution" and "Medium Resolution"; for the Pixel 3 XL, the latest option is 4.1 MP with a 16: 9 ratio.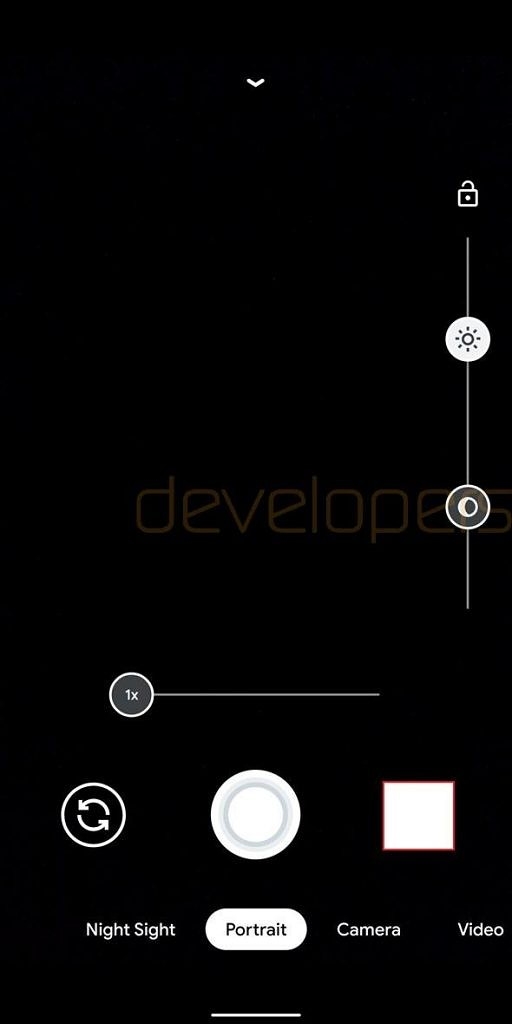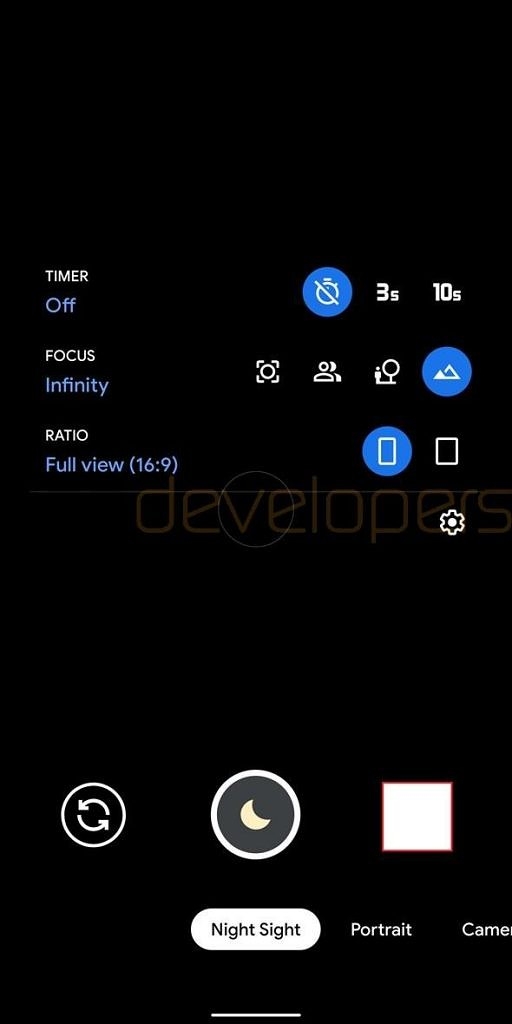 XDA Developers also decompiled the code research application. It found innovations for shooting night sky objects, mentioning the Motion Blur mode ("Motion Blur") and Live HDR (applying HDR effects directly in the viewfinder – the HDRNet algorithm was developed by Google and the Massachusetts Institute of Technology).