Realme announced the world's first SLED 4K smart TV. Or rather it offered a peek at the new technology. The TV is not ready to go on sale yet, but it will present an interesting alternative to Quantum Dot based displays (QLED).
The SLED technology will debut on a 55" TV. The new type of panel will deliver 108% coverage of the NTSC color spectrum, but will keep the amount of blue light under control, something that TÜV Rheinland has attested.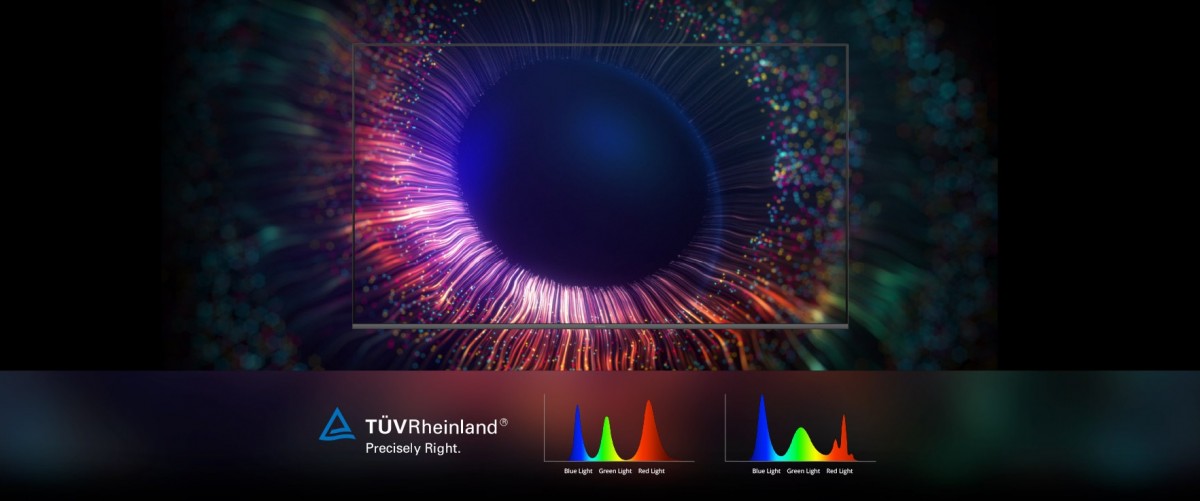 What is SLED, anyway? It's a new take on the LCD formula, the main innovation concerning the backlight. Typically, the backlight is white, which is then fed through RGB filters to create the familiar color triplet.
Not so with SLED – the backlight uses red, green and blue LEDs to create the triplet. This is still an LCD, though, meaning it has polarizers and a liquid crystal layer.

This is different from QLED too, which starts with a blue backlight and uses quantum dots that absorb blue light and emit red or green. Then an LCD layer helps control the amount of light that passes through each pixel.
Anyway, the goal is not to get just any red, green and blue light, but to get the optimal wavelength for each color. This helps render a wider color spectrum and improves the image quality overall.
Realme believes that SLED is a superior approach to the problem than QLED. Competitors like Samsung and OnePlus already have QLED TVs in the Indian market, this is Realme's attempt to trump them.