The Realme X50 5G, coming on January 7, has appeared in an official poster shared by the company's CMO Xu Qi Chase on Weibo.
The image posted by Chase shows off the X50 5G in Polar color while also revealing the back of the phone housing a quad-camera setup aligned vertically in the upper-left corner, with the Realme logo down below.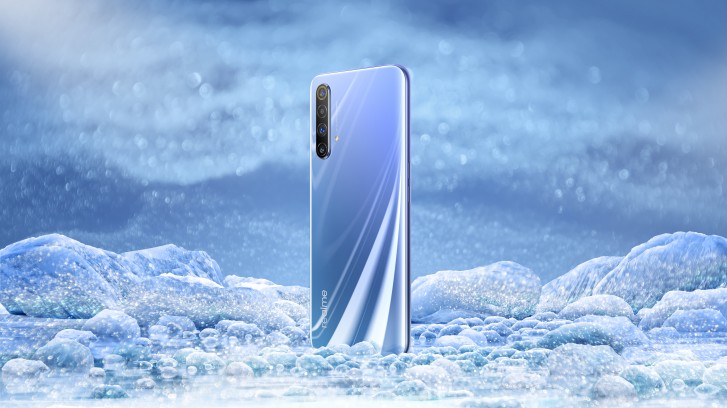 The design is reminiscent of the XT and X2, but upon closer inspection, you can see that the flash is placed below the text and there's no text under the camera encircled with yellow rings – something that we've seen on all Realme smartphones with quad cameras.
The back of the X50 5G doesn't have the fingerprint reader, which would naturally lead one to believe that it's on the front under the display. But a live image that has surfaced tells us that's not the case. The X50 5G will come with a fingerprint reader located on the right side – a first for a Realme smartphone.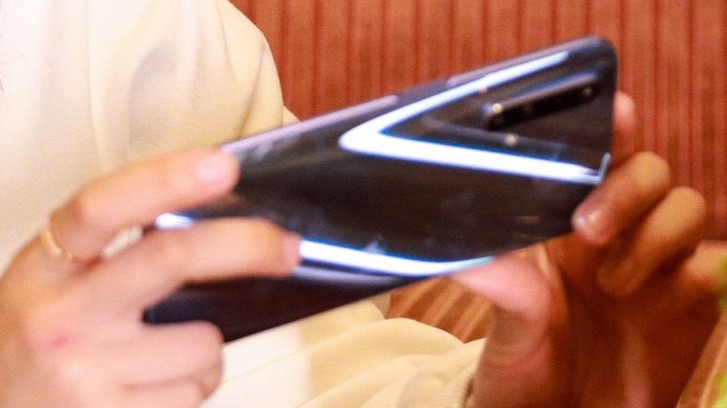 Realme's official Weibo account also posted a GIF, teasing the X50 5G's zooming capability.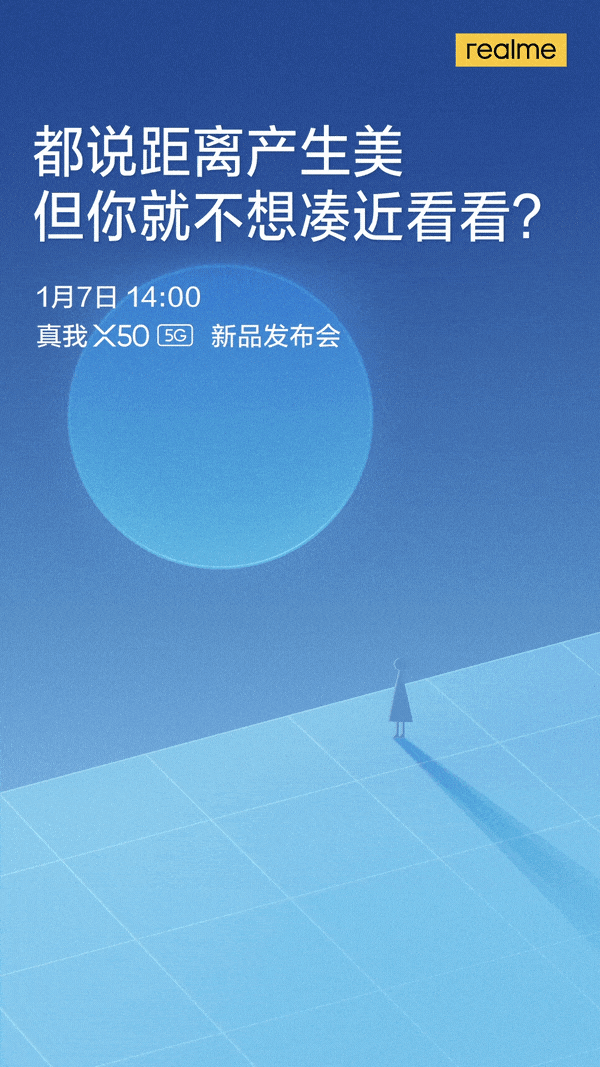 With the unveiling of the X50 5G less than two weeks away, we are likely to see more teasers from Realme.