Use iPhone as a Webcam for Streaming or Video Conferencing
If you want to use your iPhone as a webcam for streaming or video conferencing then you have come to the right place. In this section, we will be using the EpocCam app from the App Store which works pretty well and it's available on both macOS and Windows. For starters, the app is free, but I would highly recommend you to get the paid version to access some really important features. Under the free version, you can't use your iPhone's microphone and don't have the option to switch the camera between front and back. With that said, let's go through the steps and learn how to use the iPhone as a webcam for web meetings.
Note: For this method to work, both your iPhone and computer should be connected to the same WiFi network.
1. Download and install EpocCam (Free, Pro version at $7.99) from the App Store. After that, install the driver on macOS or Windows from here. Keep in mind, EpocCam does not have a desktop client on macOS but runs and stays active in the background.
2. Now open the EpocCam app on your iPhone. Make sure to not minimize or dismiss the app otherwise the video feed will stop.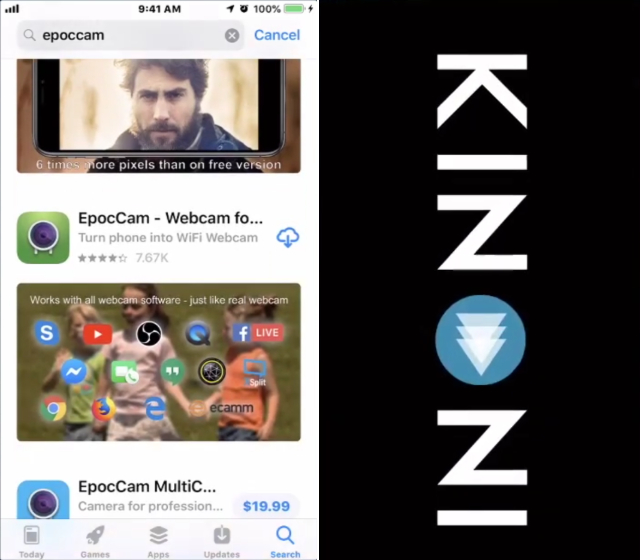 3. To test the video feed on Windows, open EpocCam Viewer from the Start Menu and you can check the stream. While macOS does not have an app, you can test the feed through a web browser. Open this website and you will be able to test the video feed from your iPhone. Make sure to change the "Camera" and "Microphone" to "EpocCam" from the address bar.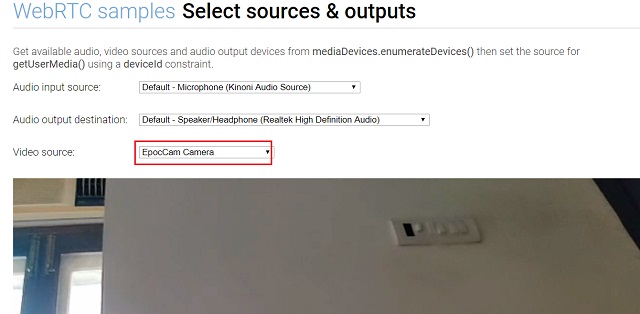 4. Once testing is done, open any video conferencing app on your computer and navigate to the Settings page. Here, I am using Zoom for example. Now, move to the "Video" section and change the camera output to "EpocCam".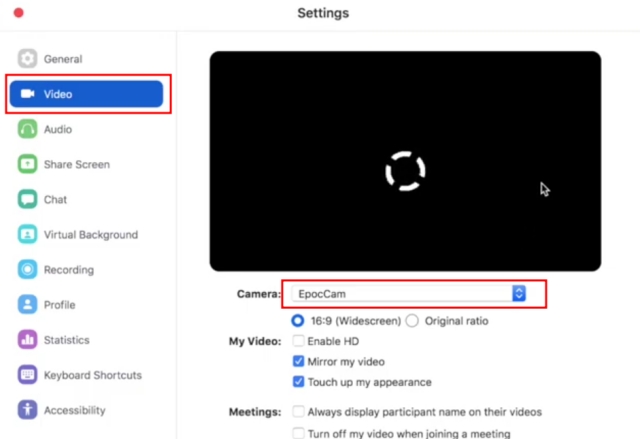 5. Instantly, a notification will appear saying that "EpocCam connected via Wi-Fi." That's it. Now, you can comfortably use your iPhone as a webcam on Mac or Windows computer.

6. If you want to use video feed from your iPhone for streaming purpose then you can do that too. Keep the EpocCam app open on your iPhone and start OBS or any other streaming software. After that, click on the "+" button and select "Video Capture Device". Finally, choose "EpocCam Camera" from the "Device" drop-down menu and you are all set.