Research company Canalys released a report on the market for wearable devices in the third quarter of 2019. The largest market remains China with a share of 40.2% of the total supply of gadgets.
China shipped 18.3 million wearable devices, the Asia-Pacific region showed significant growth – compared with the third quarter of 2018, shipments increased by 130%. In total, shipments of smart watches and fitness trackers reached 45.5 million.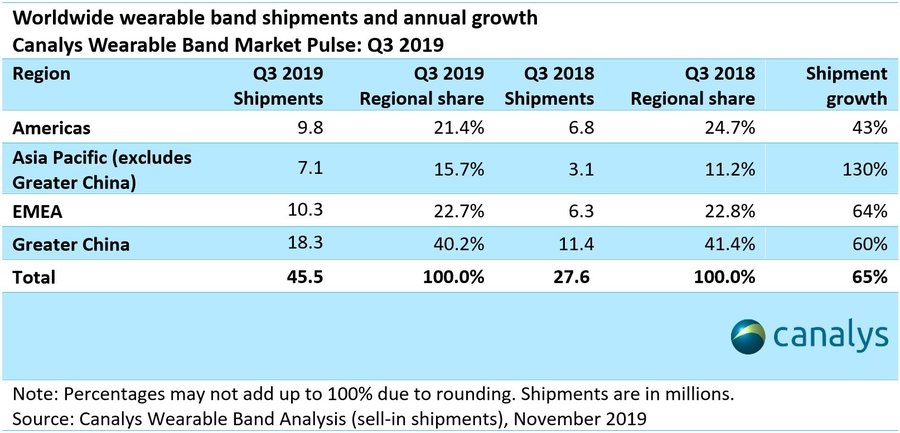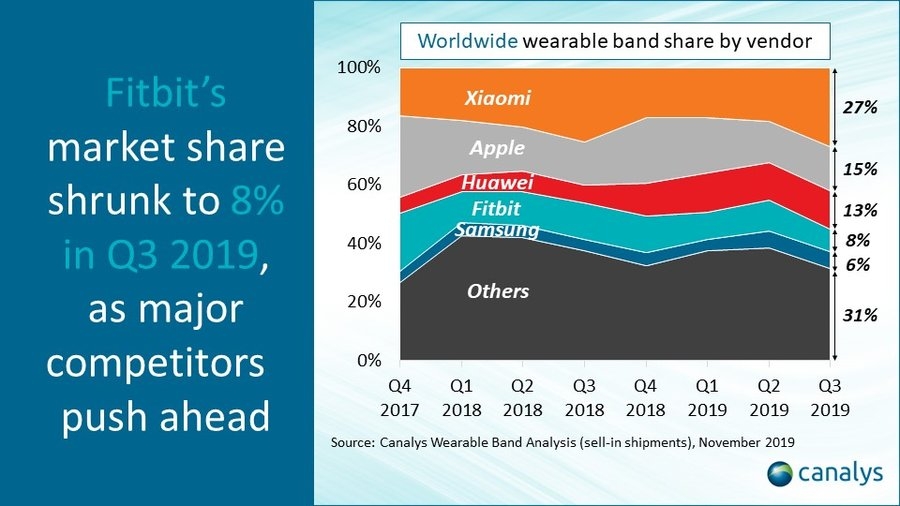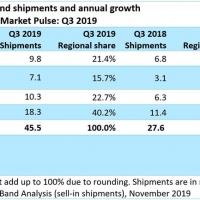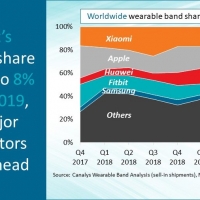 Xiaomi continues to lead among manufacturers, delivering 12.2 million wearable devices and increasing the result by 74%. Apple is in second place, and in third is Huawei, with annual growth of 243%, which Fitbit was able to get ahead of due to domestic sales. Samsung holds a 6% stake, the remaining manufacturers – 31%.
Source: Canalys