Current tech update reaching us disclose that Xiaomi's founder and CEO Lei Jun spoke in an event recently in China where he reportedly reeled out some of the plans the tech giant has in the works. Lei Jun spoke on a number of key issues such as 5G, artificial intelligence (AI) and the Internet of things (IoT). Among other things, Lei Jun stated that 5G+AI+IoT will constitute the future super Internet and that was the strategic direction of Xiaomi's AioT. The CEO is reported to have said that Xiaomi is looking to pioneer the trend of offering 18 months warranty for smartphones instead of 12 months.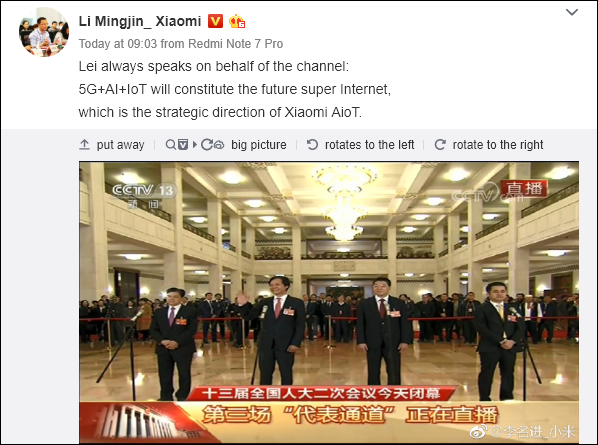 The Redmi Note 7 is the first Xiaomi model to have 18 months warranty instead of 12 months. Xiaomi had announced during the launch of the device in January that buyers will get 18 months warranty for the model despite the solid build. The tech giant is now planning to make it a standard for its new smartphones. In this regard, the company's quality assurance committee will pilot an 18-month quality assurance system in the phone industry this year.
The announcement was part of Xiaomi's "2019 Quality Service Year" which was unveiled during the Redmi launch conference in January. During the conference, Xiaomi Group's VP and chairman of the quality committee, Yan Kesheng, hinted that the company will not only pay attention to the quality of the product but also to the entire life cycle of the product, and the quality of service provided to users in particular.
He further stated that the improvement of service quality was a never-ending thing aimed at improving the user experience.
For the latest mobile phones, upcoming mobiles, reviews, comparisons and more check out AllTechNG.com